December Newsletter from Lana Filippova Interiors
As always, December comes and takes us all by surprise. We are never quite ready for the festive break, still so many jobs to be done, so many projects to finish! But we are ready to help you with the last minute decorating of your homes. We were busy receiving deliveries full of gorgeous accessories and decorative objects that will make your home look special along with gifts to please your friend and family. A range of home fragrance diffusers and candles are the most popular buys right now. We only have a few days left, so do stop by and take a look at what we found for you.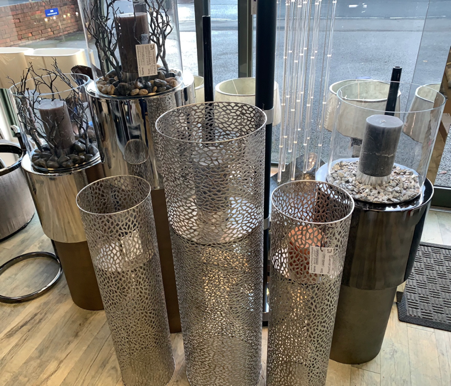 Setting the bar high…
We recently completed this stunning bar designed for a residential project. Packed with unique products and materials, this bar propelled us to The Northern Design Awards finals in 3 categories.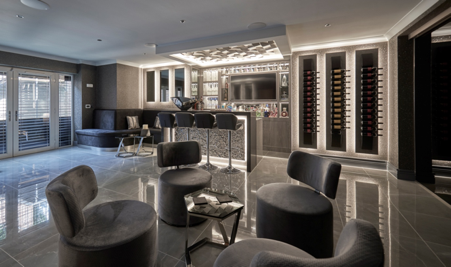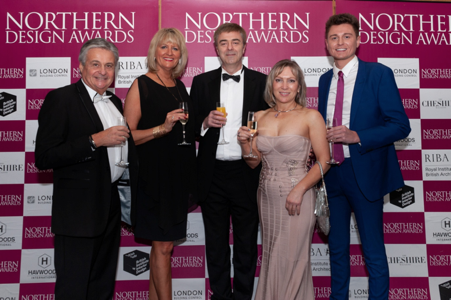 Designing home bars is fast becoming our speciality and we are working hard sourcing unusual materials to create distinctive spaces that WOW our clients as well as their guests. As always we won't miss the chance to visit Maison de Objet, the largest international interior design trade show in Paris in January where we will be reporting from life on the latest and the best collections from the manufactures around the globe. So stay connected to us on Facebook, Twitter and Instagram for instant updates.
Back to basics…
There is nothing basic about these roller blinds precision engineered in Italy. These roller blinds must be seen and admired, not hidden behind your beautiful curtains. The comprehensive range of double brackets that allow you to have sheer blinds together with blackout blinds come in a selection of contemporary finishes. Furthermore, the fabrics are oozing style and timeless elegance. We are eagerly awaiting the arrival of these roller blinds to be displayed in our showroom. Make a contemporary statement with these blinds next time you are planning to redecorate a room!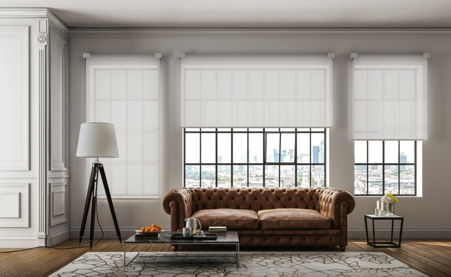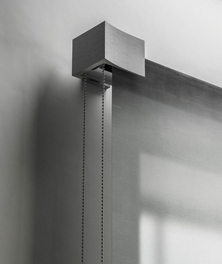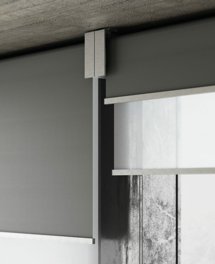 New dimensions…
Those of you who recently visited our showroom may have noticed a new display of 3D wall and ceiling tiles which can be used in conjunction with LED lighting creating shadows and depth, thus maximizing the effect of the tiles design. They come in various designs, suitable for a funky kids bedroom or a sophisticated dining room. These plaster cast tiles can be painted to suit your interior, can become an integral part of a wall media area or as a back drop for the headboard in your master bedroom. They are a welcome and refreshing change from the textured wall coverings we still love and enjoy. If you are inspired by the idea, do speak to us and we will help you realise your dream!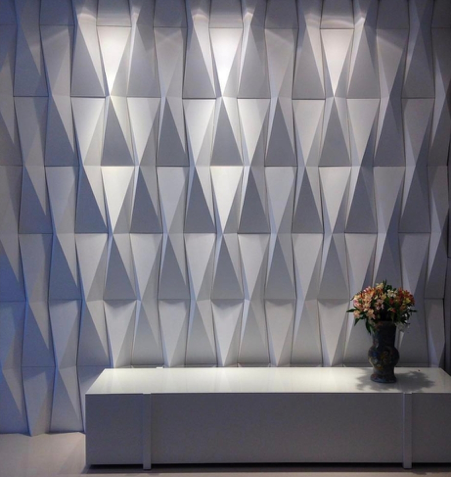 Last few days…
Please note that we will be closed between the 24th of December and the 4th of January.
We would like to take this opportunity to thank all our clients for their support offered throughout the year and wish you all the best for 2018!
Warmest regards,
Lana and the Team