As the Christmas Decorations come down we are busy making plans for 2018. This month we'll be visiting the largest global interior design show Maison & Objet and Paris Design Week.  Paris Design Week is fast becoming the definitive cultural counterpoint, raising the bar for similar events across the world. Overlapping the Maison & Objet show and uniting an increasingly international design community, Paris becomes immersed in promenades, cocktails and exhibitions…culminating in the celebration of emerging talents. We will be looking for the latest products from the design houses such as Fendi, Emanuel Ungaro, Ralph Lauren and Versace to name but a few who are leading the way. We will also be searching out newly established companies with their creativity and innovation.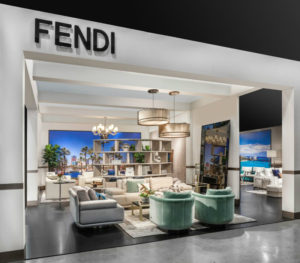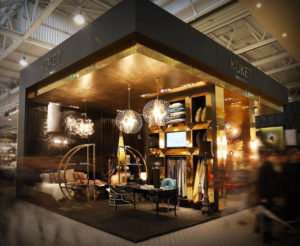 The world may be looking to Paris this month but there is a huge amount of talent right here in the United Kingdom.
Britain's got talent…
We are always proud to showcase our home grown talent, like this artist and silversmith in rural Herefordshire, working in precious as well as non-precious metals. The work is inspired by the textures and shapes of natural forms found in landscapes, fragments of sea-worn shells, the rock formations of a battered coastline, a curl of split bark or the dancing light and shadow of woodland. Drawing inspiration directly from the characteristics of the medium and working intuitively, the artist allows the metal to suggest a direction and to find a relationship within the subject matter. Some of these pieces are in public collections including The Victoria & Albert Museum and Manchester City Art Gallery. A stunning piece such as this will be treasured and passed down the generations.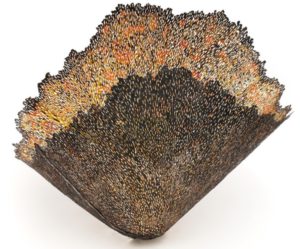 Steel vessel finished with 23ct red gold, 12ct white gold and copper.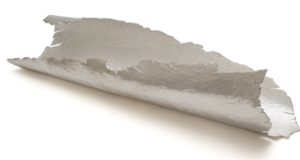 You can see wood bark resemblance in this 925 Silver object.
Evitavonni London
Behind the stunning Evitavonni fabric collections is its Creative Director and Co-Founder Kate Erwich who works with specialist weavers around the World. selected for their passion for classic couture design, craftsmanship and quality. At the heart of Evitavonni collections are natural, luxurious fibres – alpaca, cashmere, lamb's wool, linen and silk, combined in a softly restrained signature palette of warm greys and charcoal, sensuous nudes, plum and navy.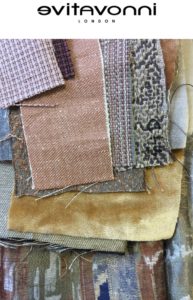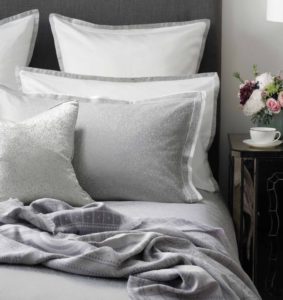 Expertly chosen yarns are used to create co-ordinating fabrics, bed linen, cushions and throws epitomising the Evitavonni design ethos: silks are woven with metallic yarns for a subtle sheen. Designed in London, these fabrics have an intimate and enduring appeal.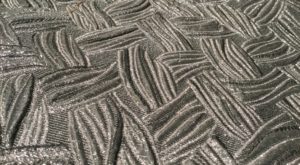 We will be delighted to show you our finds at Maison & Objet, the latest and the best products at the end of January when they start arriving to our showroom. Do call in and have a browse, get inspired, ready for sprucing up your house for Spring.
Best wishes from Lana and the team.