It doesn't take a huge leap of the imagination to envisage spending warm summer nights in the garden whilst sipping a glass of a refreshing drink. But don't rush, we still have Spring to enjoy, its vigour and new lease of life in everything surrounding us. Make the most of the longer March days filled with sunshine and crisper evenings wrapping yourself in one of the wonderfully soft merino wool throws, hand embellished with silver. Neutral in colours, they will also fit effortlessly in to any interior insouciantly draped over the end of the sofa or the bed or your shoulders.
Those of you with a disorganised disposition don't need to worry about leaving a throw over like this one in full view. It will add a touch of glamour to any room and they are available in our showroom now.
As good as gold…
Break up tonal combinations of well-loved '50 shades of grey' and taupe with hints of brighter colours and flashes of metallic. Rose Gold nowadays is rarely a colour that's synonymous with modernity but don't be so quick to draw conclusions; it is definitely "trending" and creating verging-on-hysteria excitement, being on the "right side of gold"! It is now found in fabrics, wall coverings and accessories too!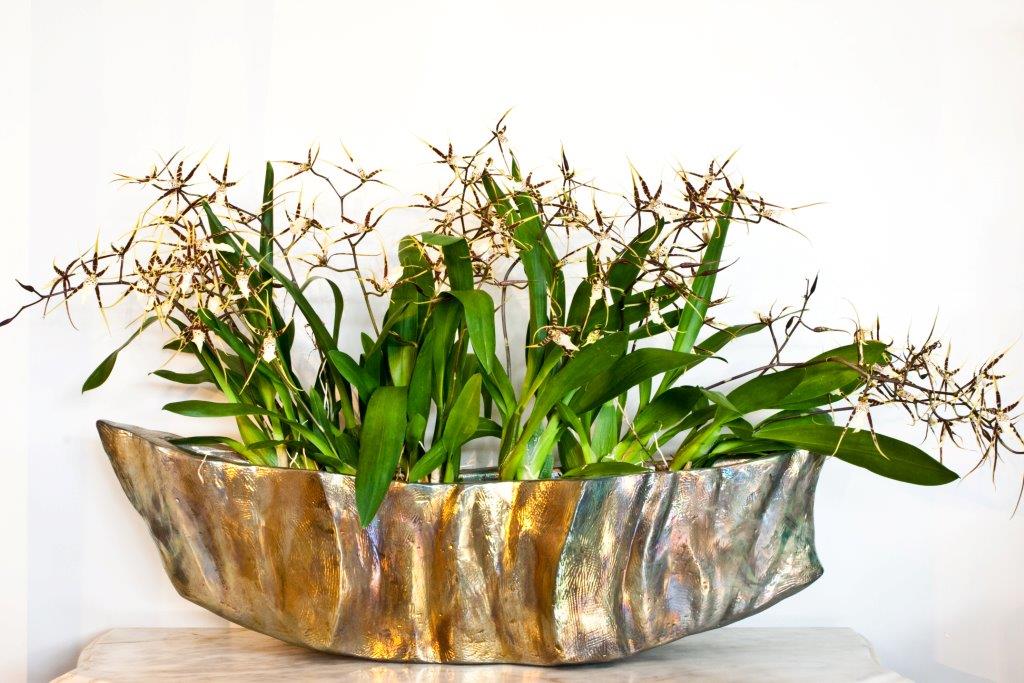 Even the famous Georg Jensen Cobra candle holder has got a makeover and is now sold in a rose gold finish.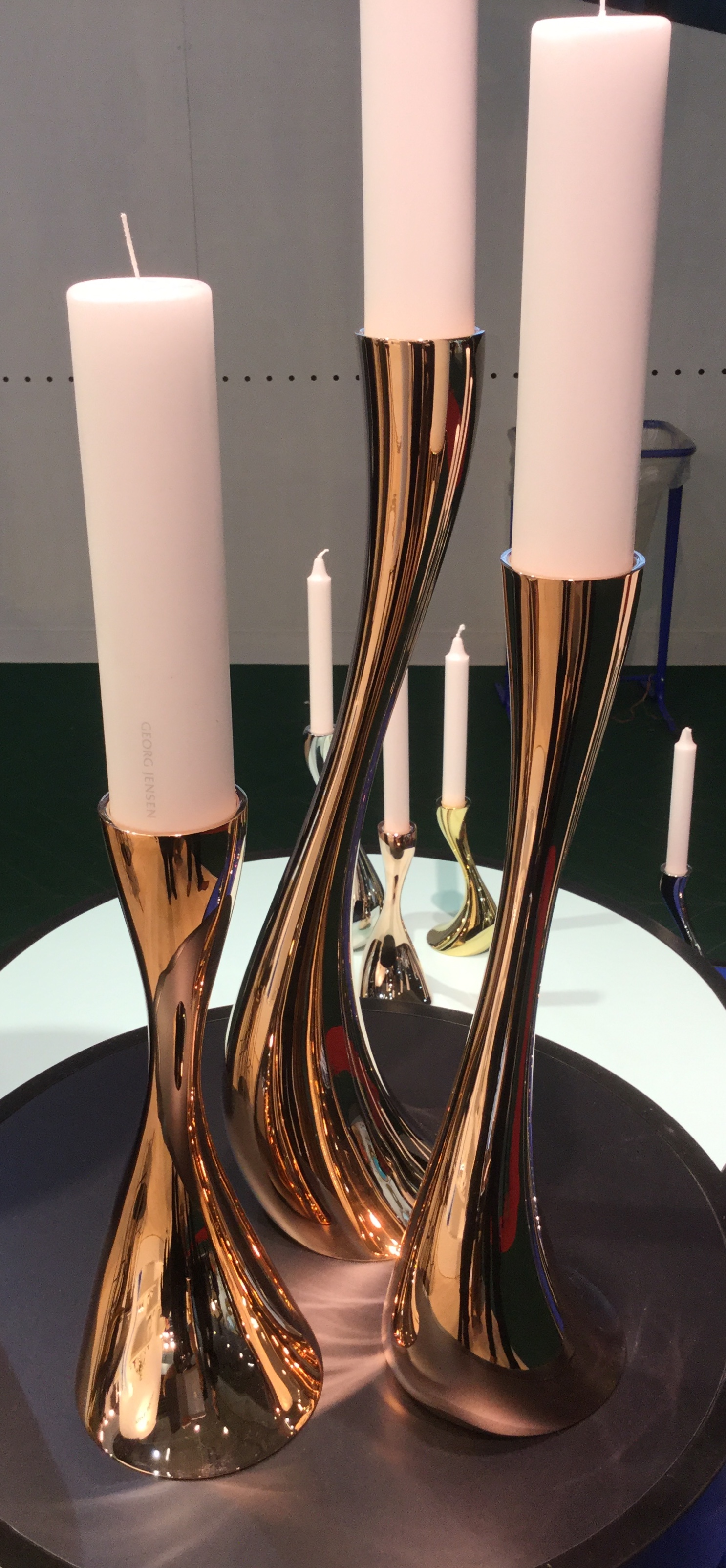 Unlikely alliances silver grey and gold colours break the mould in lighting design too, creating visually stimulating effects. We have several ranges of lights where you can combine silver, sold and copper glass colours to achieve a bespoke look.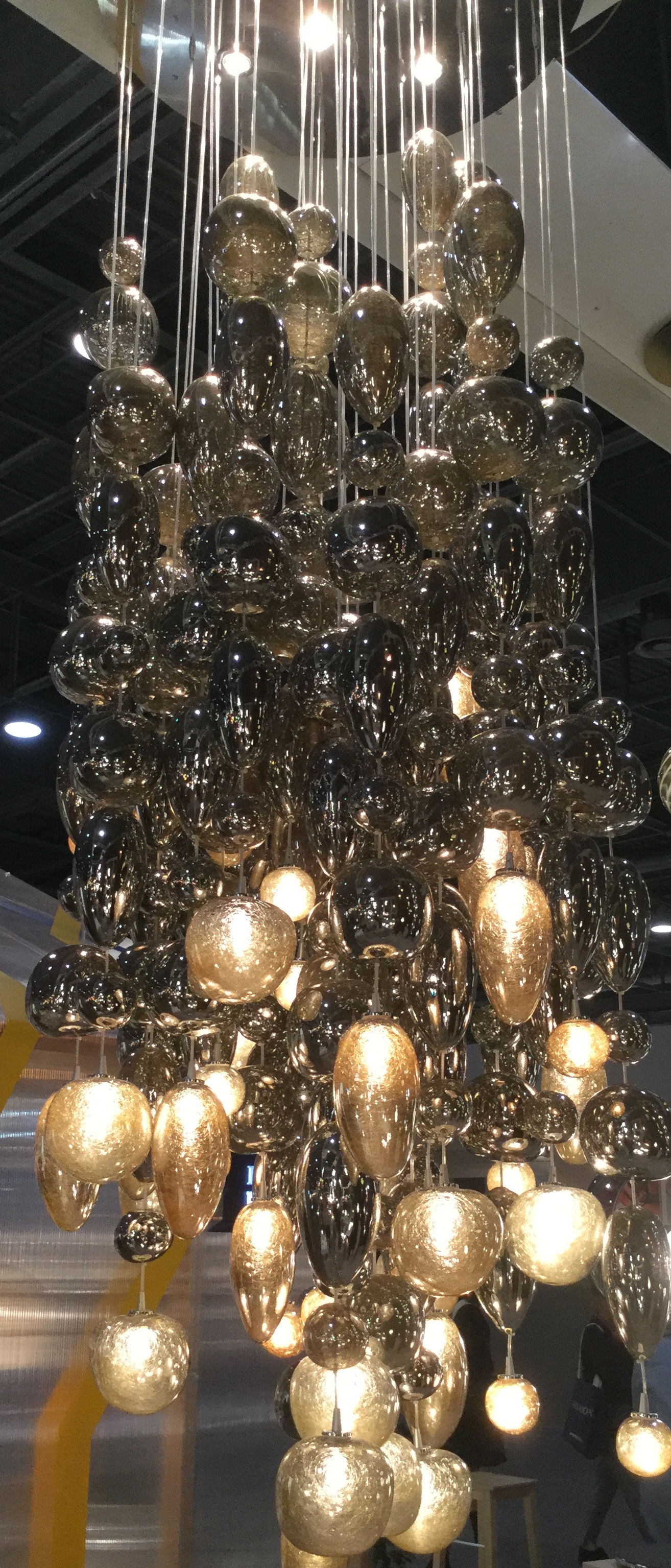 The new look extends to vases and glassware, which will showcase the spring flowers at their best, casting a warm glow all around. These marvellous Italian glass vases along with the rest of the range will be arriving in to stock this month.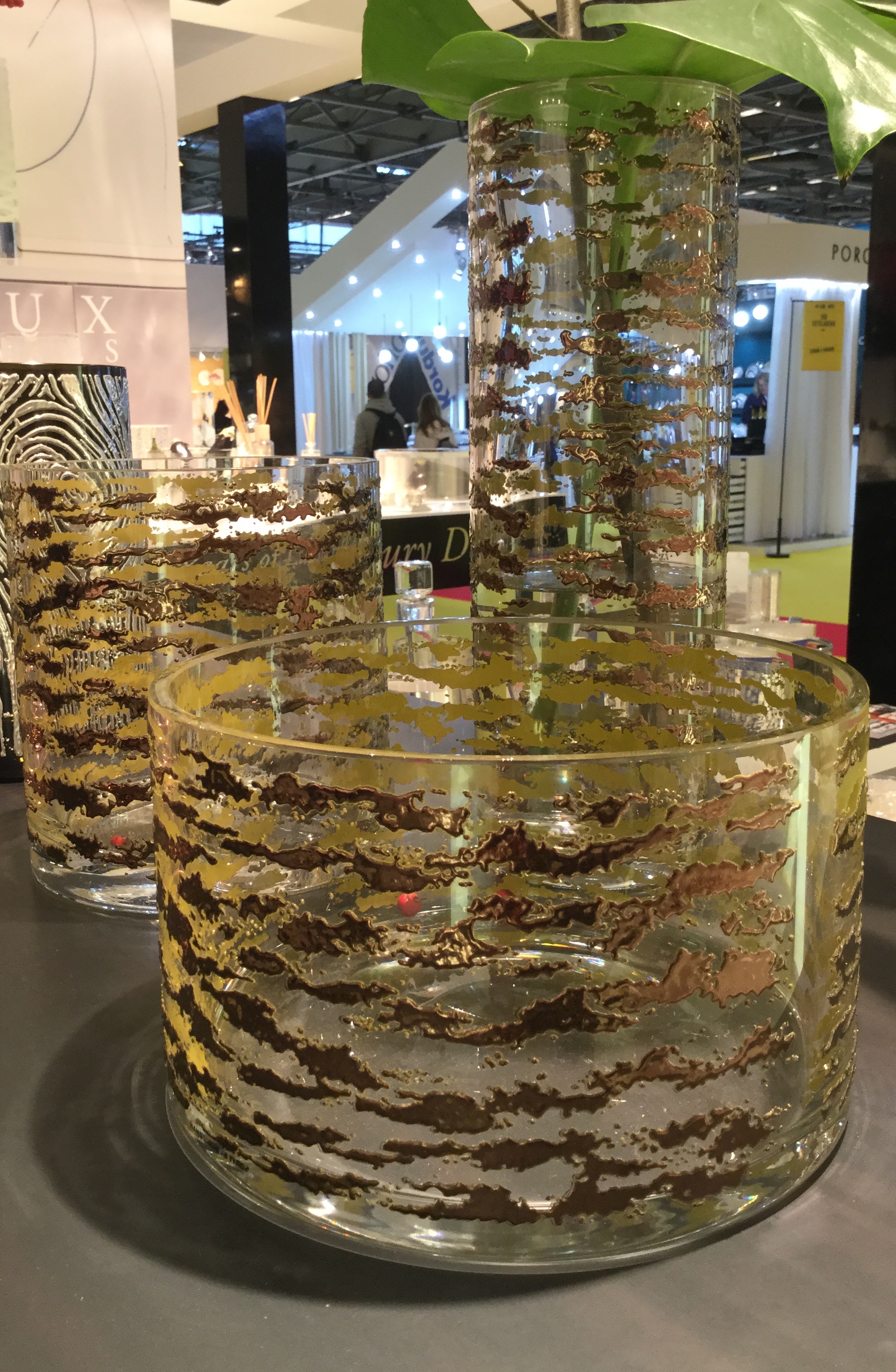 March is full of unexpected twists in the weather, but snow or sunshine, we will be happy to welcome you in our showroom. Stop by to see the latest arrivals.
We are looking forward to seeing you soon.
Lana and the team.